Firmware Upgradeable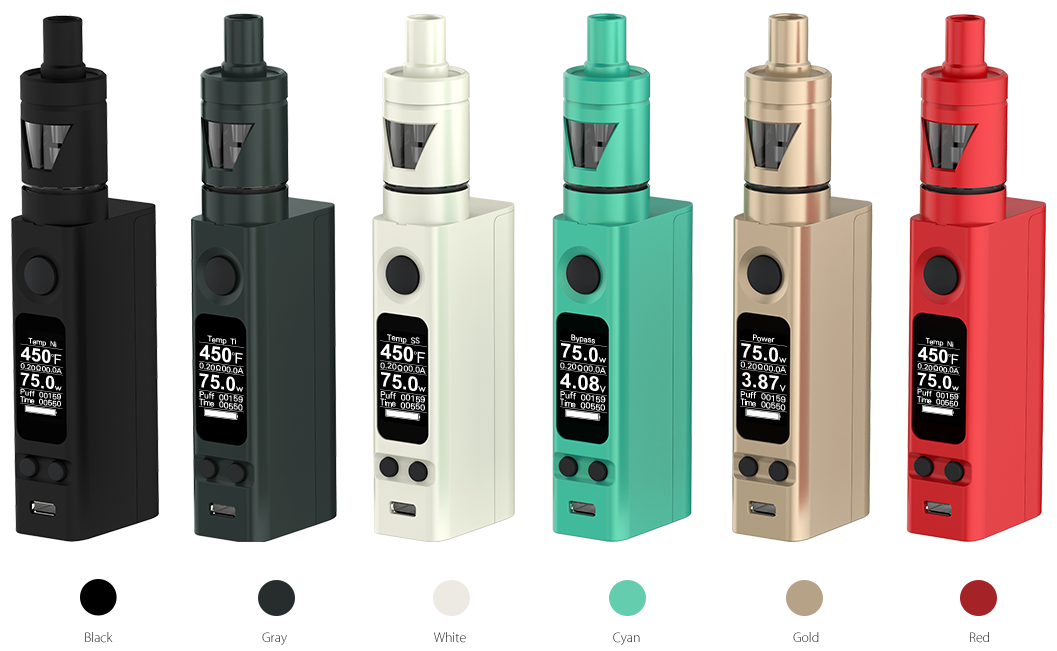 TRON Atomizer, the representative of fashion and advance, when applied with Joyetech eVic VTC Mini, forms a powerful vapemate. eVic VTC Mini, applied with the latest firmware, is of 75W of output.
And the newly designed atomizer offers two choices of view of e-juice - - top view and side view.
Besides, there are several colors for you to choose to cater to your personal preference.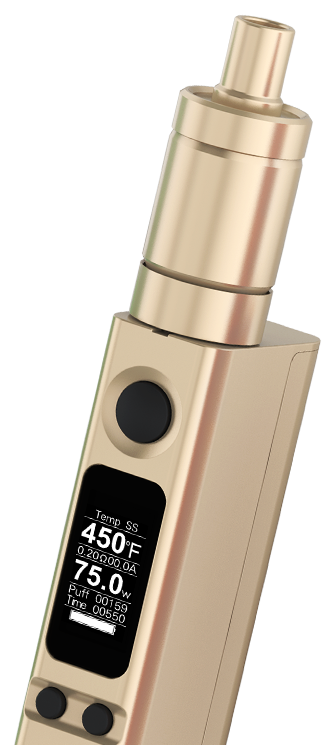 Standard Configuration:
1* eVic VTC Mini
1*TRON Atomizer (with 1*Mouthpiece, 1*CL 1.0 head)
1 * eGo ONE CL-Ni Head
1 * eGo ONE CL-Ti Head
1 * USB Cable
1 * Manual and Warranty Card
Specification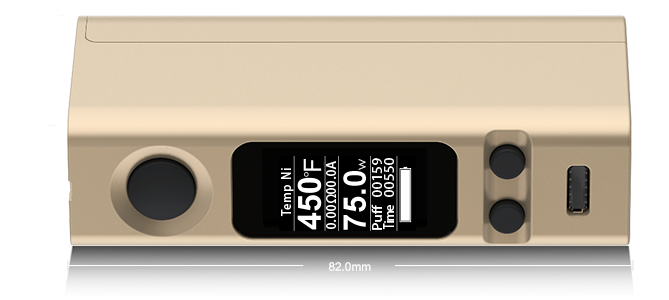 Applied with New Firmware Presenting New Display
The Display of Version 2.0:


Modes of Temp Ni, Temp Ti, Temp SS, Power and Bypass.


Wattage or temperature.


Resistance and current.


output power (W) or output voltage (V).


Vapor Time(seconds) and Puff Counter display.


Battery Charge remaining.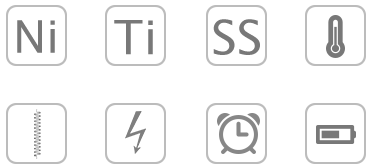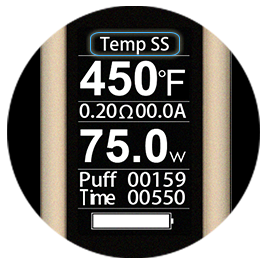 Matched with TRON Atomizer Two different styles of e-juice viewing for you to choose.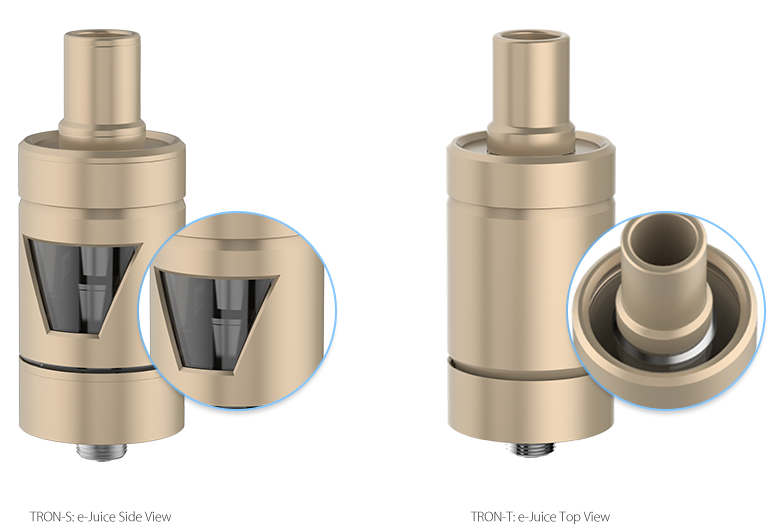 Hidden air-flow control brings elegance and coolness.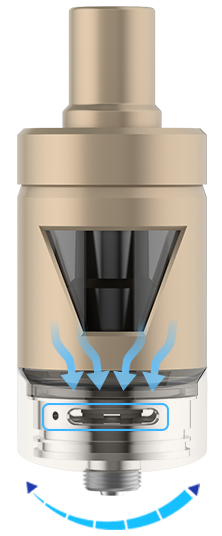 Silicon Rings of Four Colors to Decorate the TRONThe Silicon Ring, which is noctilucent, is the most fashionable.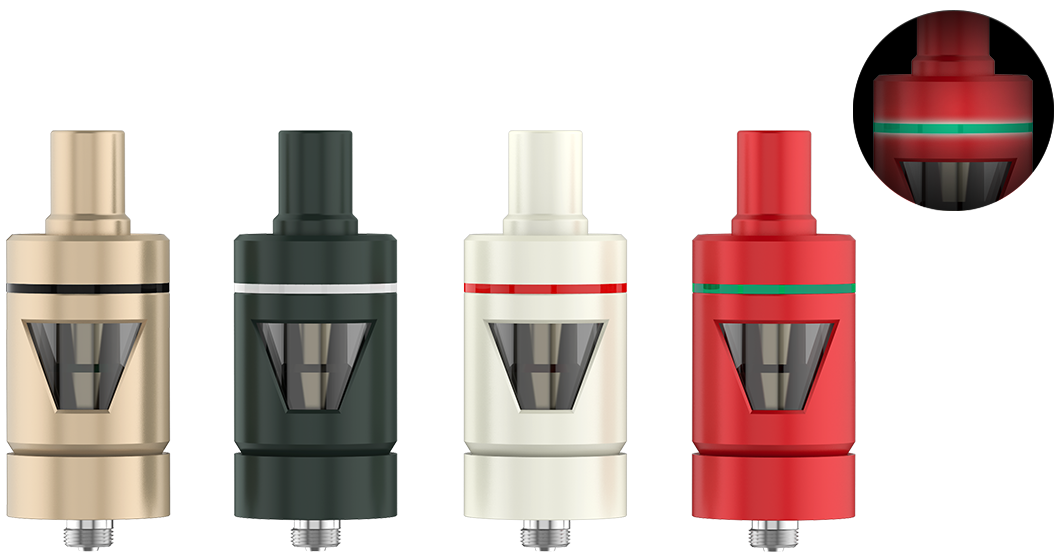 Newly Added with VT-SS Mode
Stainless coil can be applied with atomizer head to support VT-SS mode to bring out a different flavor experience with the change of temperature settings, when keeping the previous modes, not only improving the taste, but also prolonging the battery performance.
With upgraded version, output wattage can be adjusted from 1W to 75W.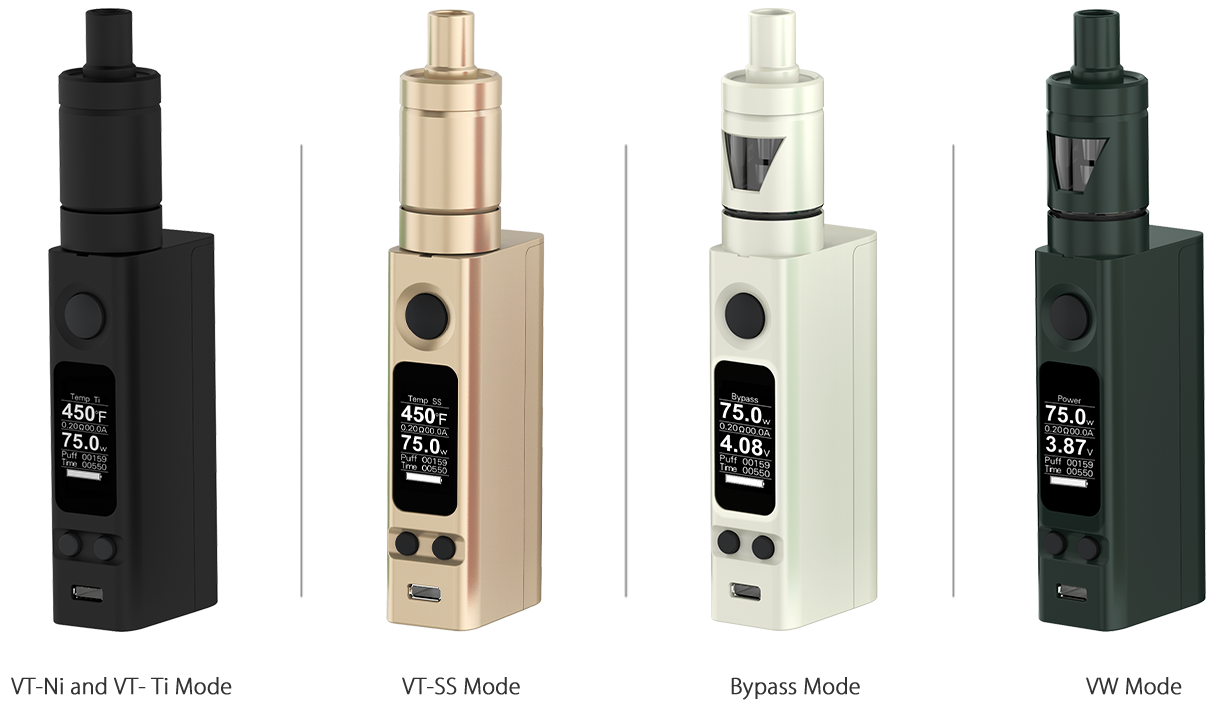 Several atomizer heads can be applied

CL1.0 head, CL-Ti 0.4 head, CL-Ni 0.2 head




VT Mode:


CL-Ti (0.4Ω)


CL-Ni (0.2Ω)


CL-Ni (0.25Ω)


CLR head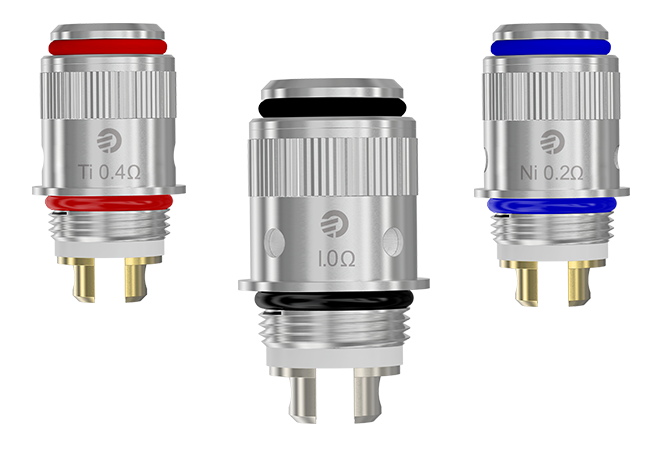 VW/Bypass Mode:


CL 1.0Ω head


CL 0.5Ω head


CLR head


Replaceable Battery and Magnetic Battery Cover
The magnetic battery cover makes changing your battery quicker and more convenient by pulling the cover down.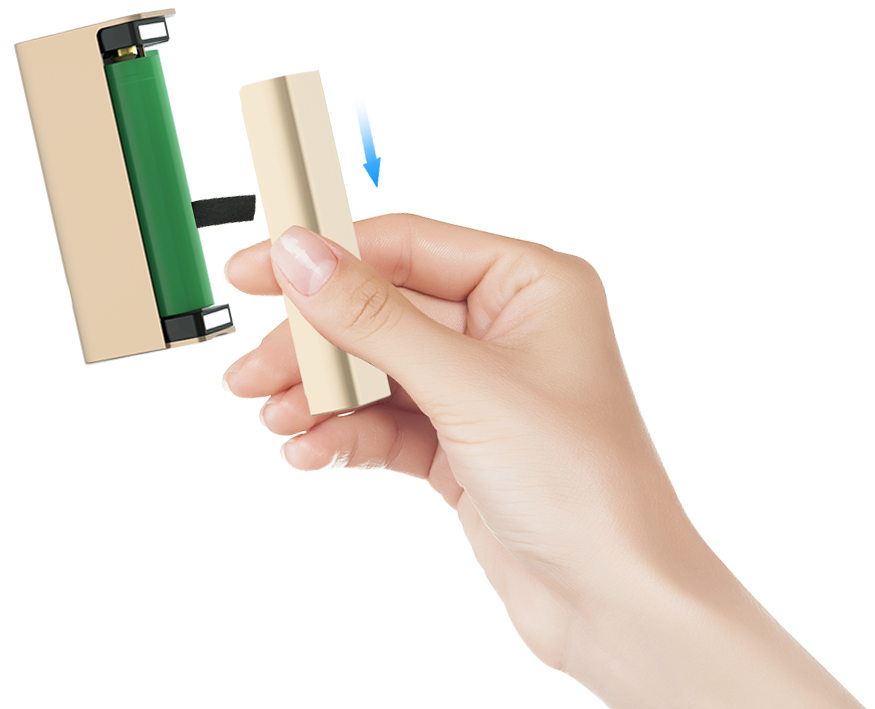 Charging
eVic-VTC Mini applies the side charging. You can simply charge it by connecting it with a computer or a
wall adapter via USB cable or take the cell off to charge.

Warning: This tank uses sub-ohm resistance coils. This tank should only be used by experienced users. Extra safety precautions should be practiced when using a sub ohm tank. This tank will only work on a mechanical mod or a regulated mod capable of firing sub ohm atomizers and coils. For example, if you have a 0.3ohm coil, your mod must be able to fire atomizers of 0.3ohm or lower. You must be also ensure that your batteries can handle sub ohm atomizers and coils. If you're using a regulated mod, make sure it can handle the amps. Improper use can lead to injury or damage. For mechanical mod users, please use 30 Amp batteries or higher. Use the OHMS LAW CALCULATOR, CHECK YOUR AMPS, and be safe! Any questions please contact us by email.
Dropsmoke.com will not be held responsible or liable for any injury, damage, or defect, permanent or temporary that may be caused by the improper use of this product. Please have a basic understanding of the batteries and tanks you are using and how to care for them properly.