eVic VTwo Mini with CUBIS Pro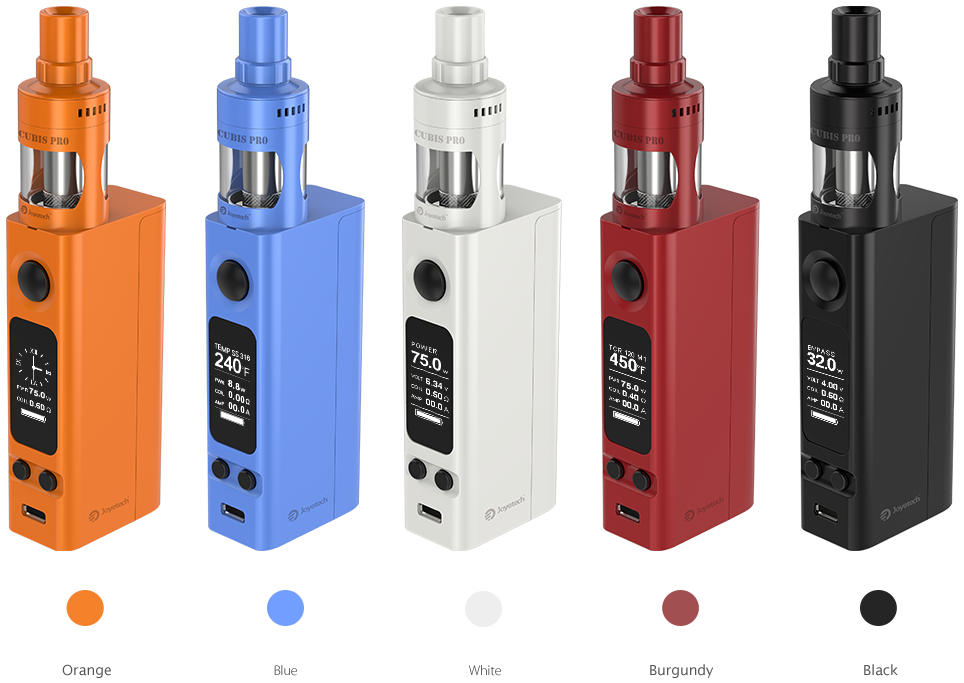 CUBIS Pro atomizer perfectly fits the new eVic VTwo Mini, having the new Firmware V4.02 supporting Custom Logo and RTC (Real Time Clock) display with clock screen protection. It is powered by interchangeable 18650 cell with magnetic cover. E-juice filling can be easily achieved by simply removing the top cap and injecting into the side holes. The innovative CUBIS Pro with leak resistant cup design allows you to enjoy the best vaping experience ever.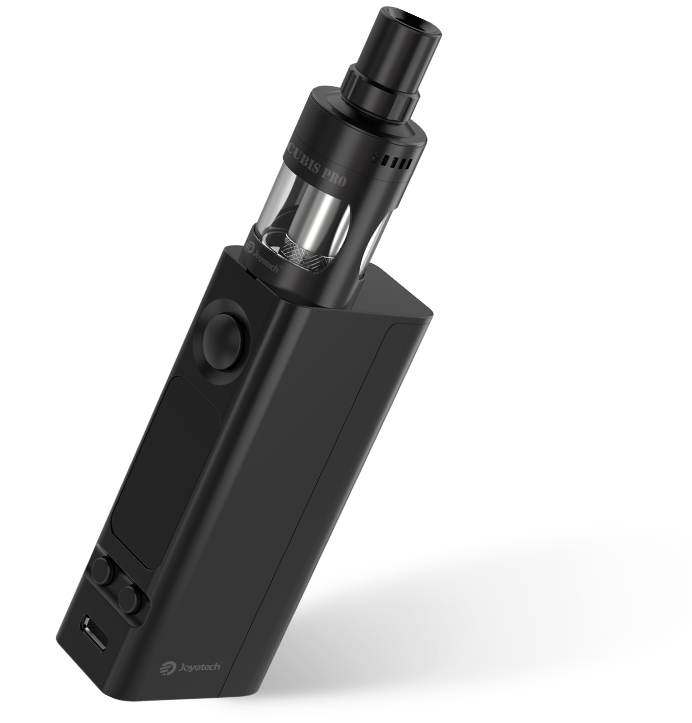 Standard Configuration:
1 * eVic VTwo Mini Battery (without cell)
1 * CUBIS Pro Atomizer
1 * QCS Coil
1 * NotchCoil
TM
0.25ohm DL .
1 * BF SS316-0.5ohm DL .
1 * LVC Clapton-1.5ohm
1 * Mouthpiece
1 * eVic-VTC Mini Skin
1 * USB Cable
1 * Manual and Warranty Card
1 * Warning Card


Newly Added QCS Head and LVC Head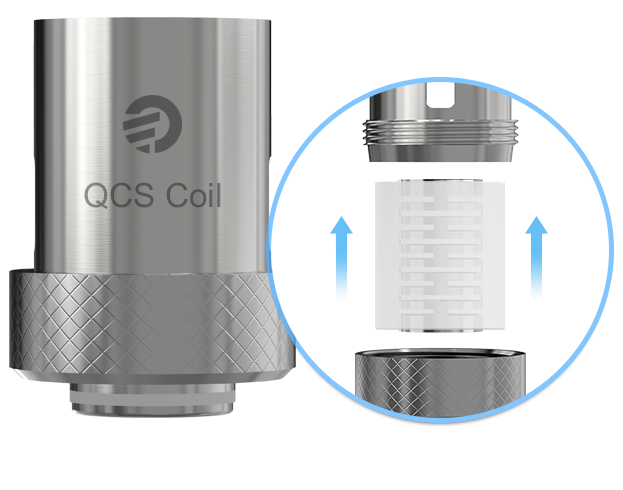 New QCS (Quick Change System) coil enables to change the cotton easily.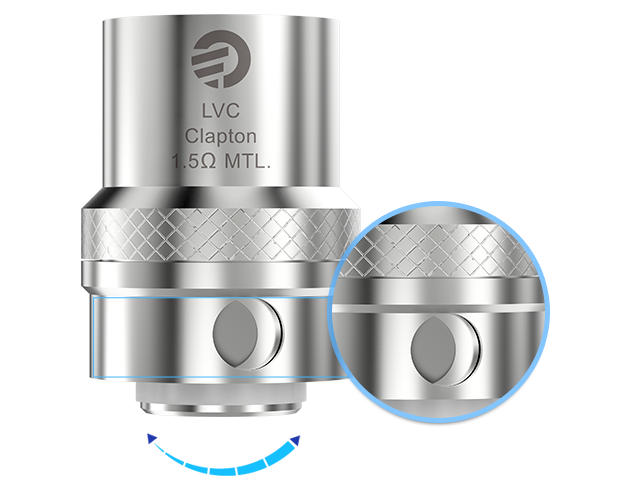 New CUBIS LVC (Liquid Valve Control) Clapton-1.5ohm head applies the liquid valve control system. Simply rotate the ring on the base to adjust the valve.
Top Filling And Top Airflow Control
We redesigned the refilling structure which enables you to refill the e-juice with great convenience.
Simply uninstall the top cap from the airflow ring, then inject the e-juice into the two side holes (not the vent pipe) directly.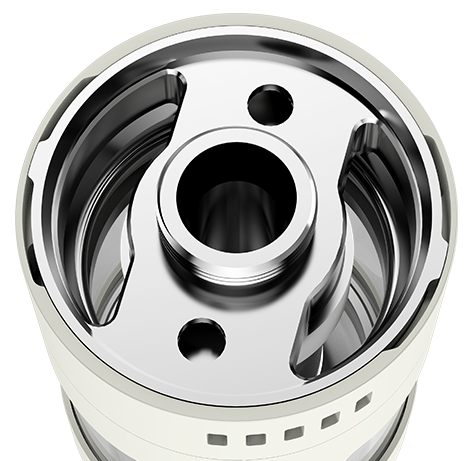 Detachable and Washable Structure
With its special structure, CUBIS Pro Atomizer can be easily detached and is able to wash separately.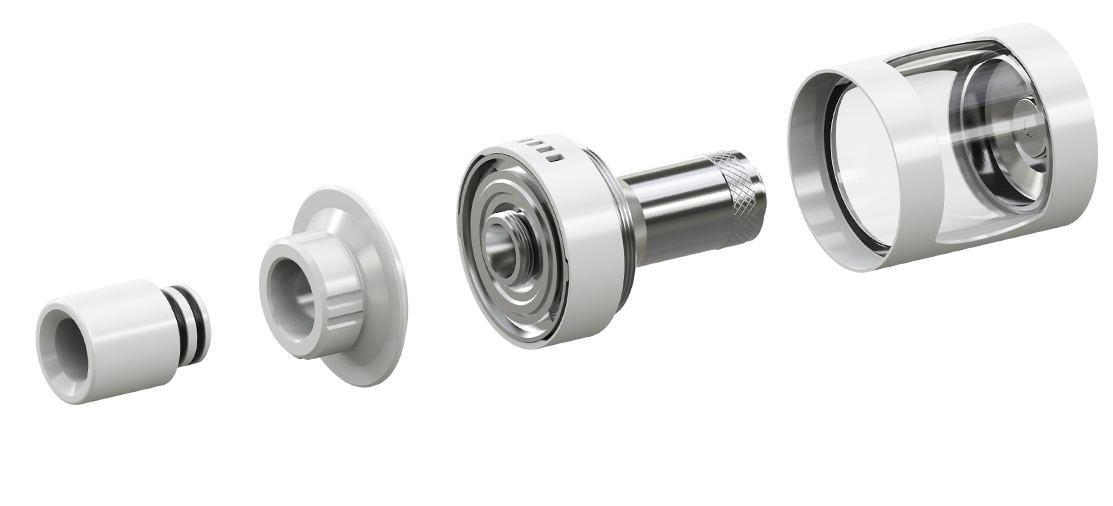 eVic VTwo Mini applies two sets of battery protection circuit system, realizing overall battery protection of over-charging,
over-current and over-discharging, which makes it more safe and reliable.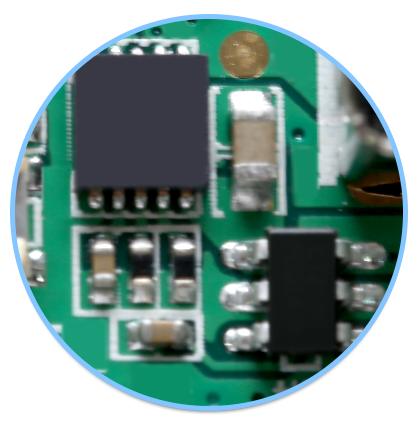 RTC(Real Time Clock) display
RTC-Real Time Clock enables eVic VTwo Mini to present you time in two kinds of method.
A. In general interface, it presents both Dial Display and Numerical Display.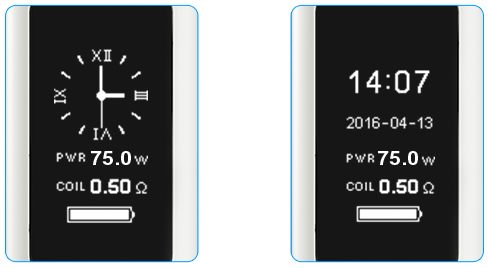 B. In screen protection, it shows you real time in Dial Display.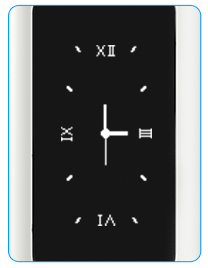 Innovative Leak Resistant Cup Design
The completely leak resistant cup-style tank reservoir allows the top section and coil to be removed and as one solid unit.
Coil replacement and juice fill can be achieved by removing this top section from the cup.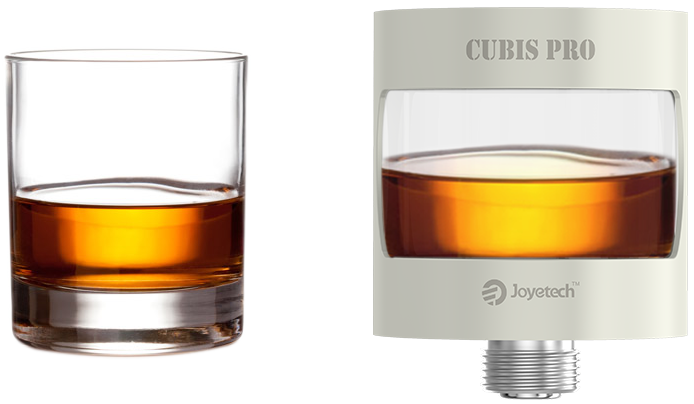 NotchCoil

TM

0.25ohm DL. Head
We also recommend the NotchCoil

TM

0.25ohm DL. (Direct Lung) head which lasts longer and can be used under high wattage condition.
It will surely bring you great vaping experience ever.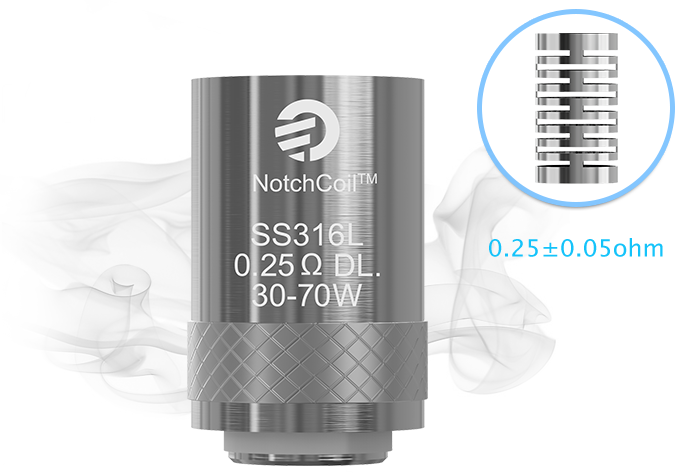 eVic VTwo Mini comes with upgradeable firmware.
Having Version 4.02 for eVic VTwo Mini, new interface, multiple modes and functions are available.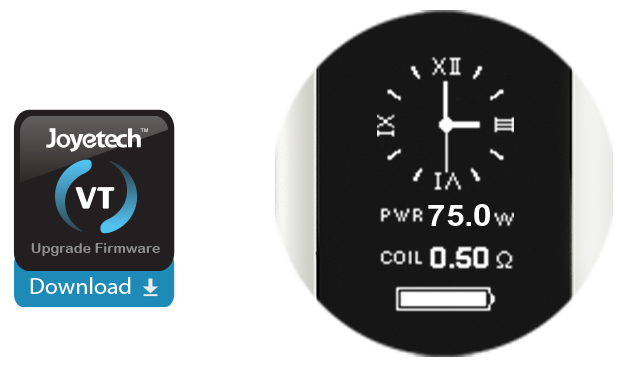 Replaceable Battery and Magnetic Battery Cover
eVic VTwo Mini is powered by one replaceable 18650 battery, which makes it flexible to use.
We kindly recommend high-rate 18650 cells with rated discharge current ≥ 25A.
Magnetic battery cover makes changing your battery quicker and more convenient by pulling the cover down.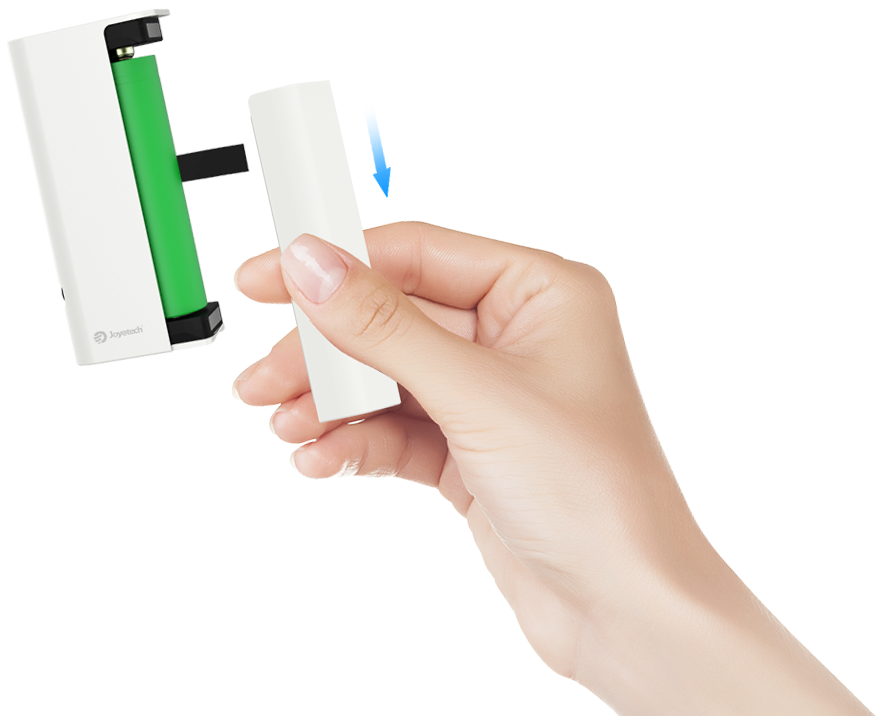 Applied with exquisite 510 Thread
Stainless thread with spring connector
The micro USB port is on the top of the right side. Simply charge eVic VTwo Mini by connecting it with the wall adapter or a computer via USB cable.
The battery is charged as shown in the picture. When it is fully charged, the charging bar will disappear.

Warning: This tank uses sub-ohm resistance coils. This tank should only be used by experienced users. Extra safety precautions should be practiced when using a sub ohm tank. This tank will only work on a mechanical mod or a regulated mod capable of firing sub ohm atomizers and coils. For example, if you have a 0.3ohm coil, your mod must be able to fire atomizers of 0.3ohm or lower. You must be also ensure that your batteries can handle sub ohm atomizers and coils. If you're using a regulated mod, make sure it can handle the amps. Improper use can lead to injury or damage. For mechanical mod users, please use 30 Amp batteries or higher. Use the OHMS LAW CALCULATOR, CHECK YOUR AMPS, and be safe! Any questions please contact us by email.
Dropsmoke.com will not be held responsible or liable for any injury, damage, or defect, permanent or temporary that may be caused by the improper use of this product. Please have a basic understanding of the batteries and tanks you are using and how to care for them properly.